Master Pondkeeper Digital Twin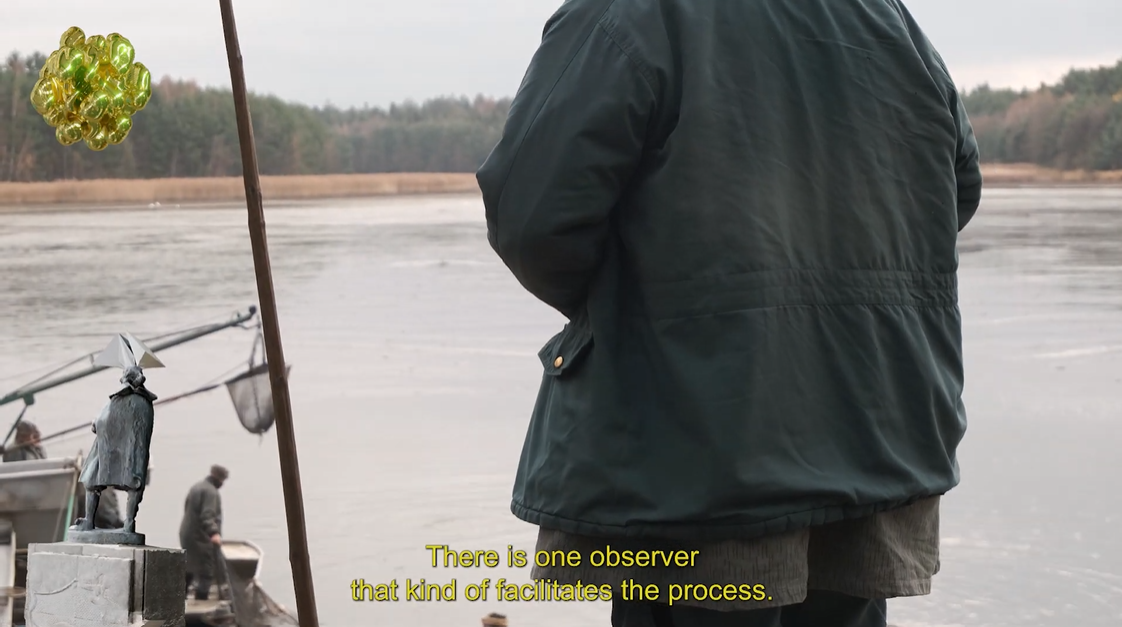 The fishponds of the Třeboň Basin in the South Bohemian Region of the Czech Republic are a complex human-made network of over 500 ponds, which, over time, have fused with the area's ecology and play an essential role in flood management. The half-millenium old fish ponds are still managed and maintained today. In the film, a researcher considers how the Třeboň pond system might be managed and controlled by robotics. A research institute develops a digital twin of the traditional 'Master Pondkeeper'.

Developed through conversations, collaborations and field research during a one month residency at the Czech institute of Informatics, Robotics and Cybernetics, the work investigates AI stewardship and digital twins seeking to model and manage complex ecologies and landscapes. In trying to create digital twins of ecologies, what do we edit out via methods of data collection & modelling practices?